CHIEFS WIN BIG AT SUPERBOWL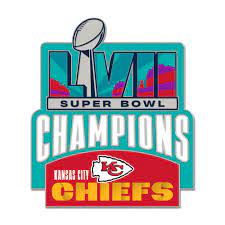 With the professional football season coming to an end the stakes have never been higher. The Chiefs and The Eagles face off in the Superbowl on February 12, the biggest football game of the year with over 90 million annual viewers. On January 29 the AFC and NFC championships were held to see who would advance to the Superbowl. The Chiefs beat the Bengals 23-20 and the Eagles beat the 49rs 31-7. 
Olathe east students were polled on the AFC Championship game, 60% percent of students polled said they watched the game, 17% didn't watch and just checked up on the score, and 23% of the students did not watch the game nor take an interest in football. There was speculation that the game could have been rigged in the Chiefs' favor or possibly the refs were paid off. 65% of students polled said they didn't think the game was rigged, 8% agree it was rigged, and 26% percent were undecided.  Many were set on a Bengals win especially Bengals cornerback Mike Hilton who dubbed Arrowhead Stadium as Burrowhead after Bengals quarterback Joe Burrow, as well as the Cincinnati mayor who jokingly remarked that Joe Burrow should take a paternity test to find out if he is Patrick Mahomes father after beating the chiefs for 3 years consecutively. The Chiefs shocked the nation after this win and celebrated appropriately while also poking fun at the things that were said to them, Chiefs tight end Travis Kelce clapped back at the Cincinnati mayor saying "KNOW YOUR ROLE AND SHUT YOUR MOUTH YOU JABRONI!" The mayor responded by saying that the remark was well deserved. 
Olathe East students have always had faith in the chiefs though 83% of students polled were hopeful for a Chiefs win while 17% thought that the eagles were going to bring the Vince Lombardi Trophy home to Philadelphia. Although the nation was not as hopeful for the Chiefs, Kansas City shocked them once again with another game winning field goal by Harrison Butker similar to the AFC championship game 2 weeks prior. The Chiefs have been to 3 Superbowls in the past 4 years and have won ⅔ of them and Kansas City is hoping for many more in the future.