The Bare Necessities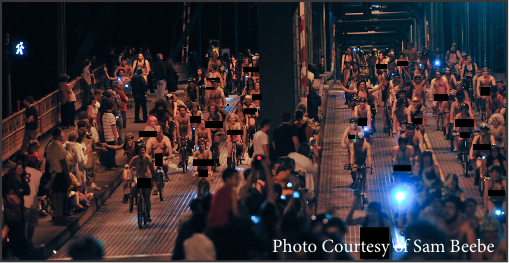 "Keep Portland weird."
Portland, Oregon did not fail to keep its reputation. Thousands of people each year turn to riding a bicycle in the nude as a form of protest. A senior at Olathe East, Nick Lombardo, participated in the June event while visiting over the summer in Oregon. What started as a typical night turned into the immodest event of a lifetime.
Pedalpalooza, an entire month dedicated to themed bike rides throughout Portland, hosts the infamous World Naked Bike Ride. This event has taken place for over ten years, spread over the world in places such as Los Angeles, California; Golden Bay, New Zealand; and Cape Town, South Africa.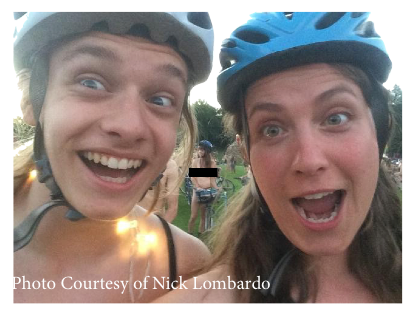 This year, the World Naked Bike Ride began the evening of June 24, 2017. The ride started at Fernhill Park, and continued through the heart of Portland. In order to prevent the presence of unwanted onlookers, the ending location of the ride is not disclosed until the day of.
Nicole [Baker], an attendee of the event and visitor to Portland, participated for the first time in the ride.
"The ride was about six to ten miles, and ended in another park–by that time it was dark and there were bonfires, music, and people dancing everywhere that had finished the ride," she said.
Last year, ten thousand people took part in a ride through Portland lasting seven miles. Lombardo said, "Organizers call the police to block off the streets." The nonprofit Pedalpalooza leadership organize a safe route for the best security for the participants. Due to the 12,000 participants, Portland Residents say it had shut down the city.
Since the World Naked Bike Ride is hosted all over the world, it isn't uncommon for visitors to flock to the event when possible. Some plan the trip for months. Others, like Nick Lombardo, happen to find out about the protest that day.
Lombardo said, "[It started off as a] random suggestion to go on a Saturday night." Attending with a close cousin, Lombardo found the Pedalpalooza event to be a protest for the environment, although underlying benefits are exposed as you attend. Lombardo said, "[a benefit is] body image and [learning to be] proud of your body".
[Baker], a college student spending her summer in Portland, describes the benefits of the bike ride.
She said, "I can't express enough how refreshing it is to see thousands of naked bodies in all shapes, sizes, genders, ages, and colors."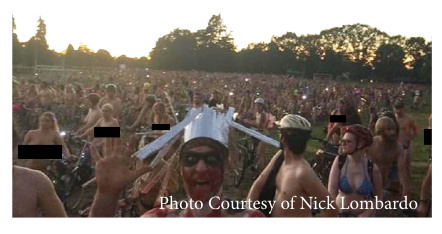 Recommending most to attend, Baker recollects the event in positive memories. She said, "by coming together in our rawest forms to all protest and advocate for the protection of the environment was powerful to me."
Sydney Besa, a friend of Lombardo, explained how his attendance to the event wasn't one to be unexpected. She said, "I wasn't surprised at all. It's Nick. And if anybody knows Nick, that's kind of what he does. Something he'd participate in."
After one visit to the event in late July, Lombardo confirmed the ideas of the positivity. He said, "No one was really worrying about anything. You know how you usually worry about your body on a daily basis… when you're there, 'who cares?'."
A student's summer trip became one of a lifetime, and one worth
attending for the following year. Lombardo's 5,500-mile summer travel led to a new season of enlightenment
Michaela Bilyeu // Senior Staff Writer
About the Writer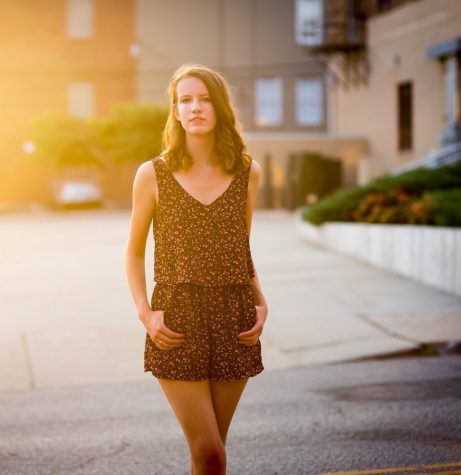 Michaela Bilyeu, Senior Staff Writer
Michaela Bilyeu is a new senior staff writer this year.