Open Doors
Work, sports, homework, repeat. The routine of the school year is easy to fall into. Now imagine a routine without access to clothes, a coat in the winter, or shoes. The ordinary routine of life becomes difficult without basic necessities.
13.8% of children in Kansas fall below the poverty line, according to the Center for American Progress. The National Center for Children in Poverty said 43% of children in U.S. public schools live in low-income families.
Each Olathe school combats this in different ways. Olathe South, Olathe North, and Olathe Northwest supply clothes for students in need. Olathe East started the Hawk Closet, with a similar goal in mind.
"[It's] a great opportunity for the less fortunate and a great opportunity for others to help them," said Grant Huntsman, a sophomore at Olathe East.
Students can find clothing, shoes, formals, school supplies and personal hygiene items in the Hawk Closet, also known as the Loft.
"We also try and make it a confidential experience so no one is worried about revealing their need. It's our hope that The Loft provides students with clothing and supplies so they don't have to worry about those things on top of their normal schoolwork and other demands," said Michelle Horton, coordinator of the Loft.
Anyone in need may use the Loft, however the location must remain undisclosed. Students can ask in the front office if they need to go to the Hawk Closet.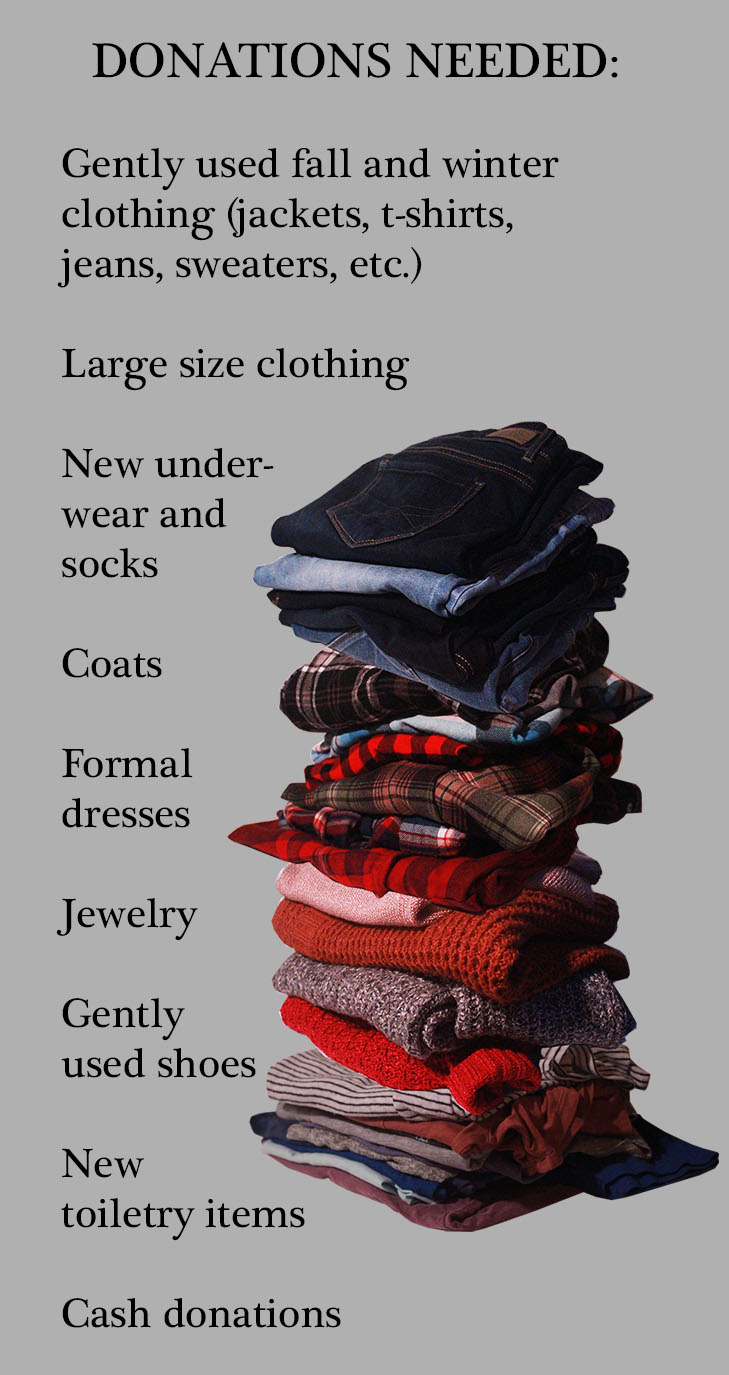 "We don't want anyone struggling in the classroom because they don't have pens and binders, or feeling ashamed because they have to wear the same thing frequently, or skipping Prom because they can't afford a dress. It's a wonderful resource and we'd love to have even more students take advantage of this opportunity," said Horton.
The Olathe East community, including students, families, and staff, brings in clothes to make the Loft possible.
"It makes me very happy to go into the Hawk Closet and see empty hangers, knowing that someone is getting some clothing to use," said a volunteer in the Loft.
Donations are needed constantly and can be left in the office marked for "the Loft" or "Hawk Closet."  Donations are accepted throughout the year, but a few items are especially needed now.
"We appreciate items that still have plenty of life on them," said Assistant Principal Frank Bell.
Clothing that is stained, torn, or falling apart sits unused for years in the Hawk Closet. Donations are for others to wear, not for getting rid of unwanted clothes.
"I think the future is bright! Meeting students' basic needs is so important. If they have a full stomach, or toothpaste, or a cool Nike shirt, they'll feel better about themselves – and hopefully [be] in a better place to be educated," said Bell.
"The Hawk Closet is available because of the generous donations of other students, families and staff. If we continue that generous spirit, the Closet can continue to be successful in meeting the needs of fellow students," said a volunteer.
The Loft continues to help students, with the help of the Olathe East community.
Esther Rose // Staff Writer