Little Gingerbread House on the Prairie
Follow the OE Hawk's Eye as Two of Our Staff Members Construct a Gingerbread House
Gingerbread house construction is a fine art that requires dexterity, patience, and lots of creativity. Depending on your skill level, you could make one from scratch or use a kit. To construct our gingerbread house, we used a kit. It contained a total of six gingerbread pieces, for the front, back, sides, and roof of the house. It also included gummy Christmas trees, snowflake sprinkles, gumdrops, mini candy beads, peppermints, and a bag of frosting for decorating.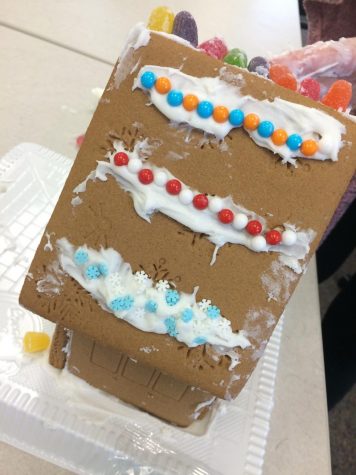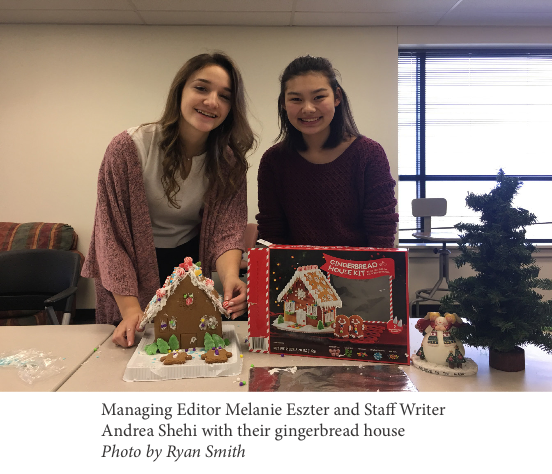 The next step is assembling the house.  Due to the instability and fragility of gingerbread, we suggest constructing your gingerbread house around or on a stable base. Our kit provided a base with indentations for each individual piece, but we still experienced some difficulty in getting the pieces to firmly stick together. Once your house is structurally sound, it's time to start decorating. For our decorations, we used horizontal stripes of frosting to attach lines of candy beads to the roof. You might experience some difficulty in doing this if the consistency of the frosting is not right. Experimenting with different color combinations and sizes of decorations creates interesting textures and effects. The use of shredded coconut as faux snow also adds a nice touch. Once your house is decorated to your satisfaction, congratulate yourself on a job well done.
Andrea Shehi // Staff Writer
About the Writer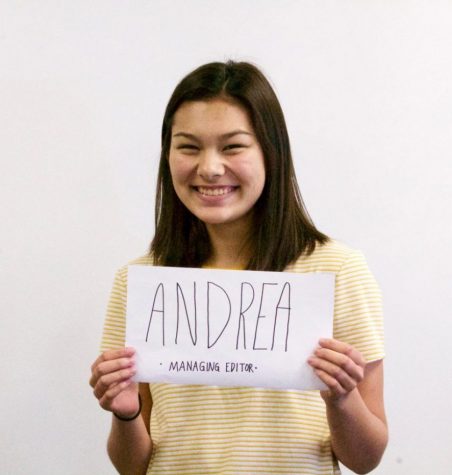 Andrea Shehi, Managing Editor
Andrea Shehi, a sophomore, returns for her second year with The Hawks' Eye. If she's not playing her violin, she can be found at the pool with the Lady...