Maya's Makeup and More
Junior Maya Larkin has fallen in love with art
Apprentice makeup artist, experienced illustrator, and theatre enthusiast Maya Larkin has been an art lover for seven years and counting. This Olathe East Junior started drawing in fourth grade, but also does multiple kinds of makeup including glam makeup and avant garde. However, special effects makeup tops the charts in Larkin's book.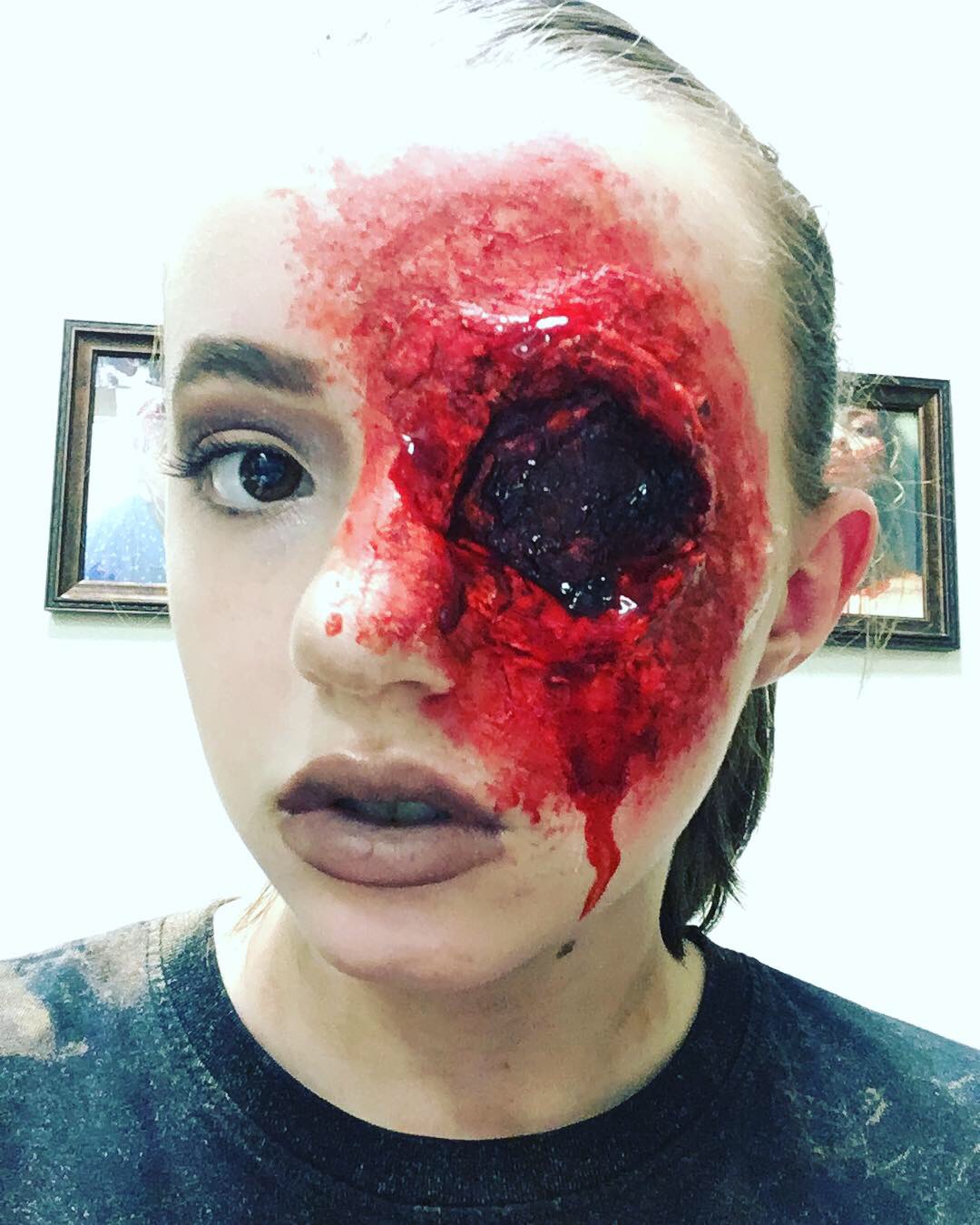 "That's a really hard question, but I think that as a long-standing passion, makeup is probably something I love more, something I believe I'm better at, and something that's closer to my heart," Larkin said. She just started her makeup career a couple years ago, but has already fallen in love with it. Unlike most, Larkin started out doing special effects, then started doing glam. Larkin also self-taught herself in both drawing and makeup.
"[Being] self-taught means that I learn things a little bit slower, but I think it comes with a little more creativity since you have to come up with things on your own," Larkin said. Creative inspiration and motivation can be extremely tough to find. Larkin gets her inspiration from a couple different sources, some of those being Youtube makeup artists and the internet.
"They inspire me a lot and teach me pretty much everything I know," Larkin said. She also frequents the combination of ideas. This can be ideas off the internet or even just from Larkin's brain.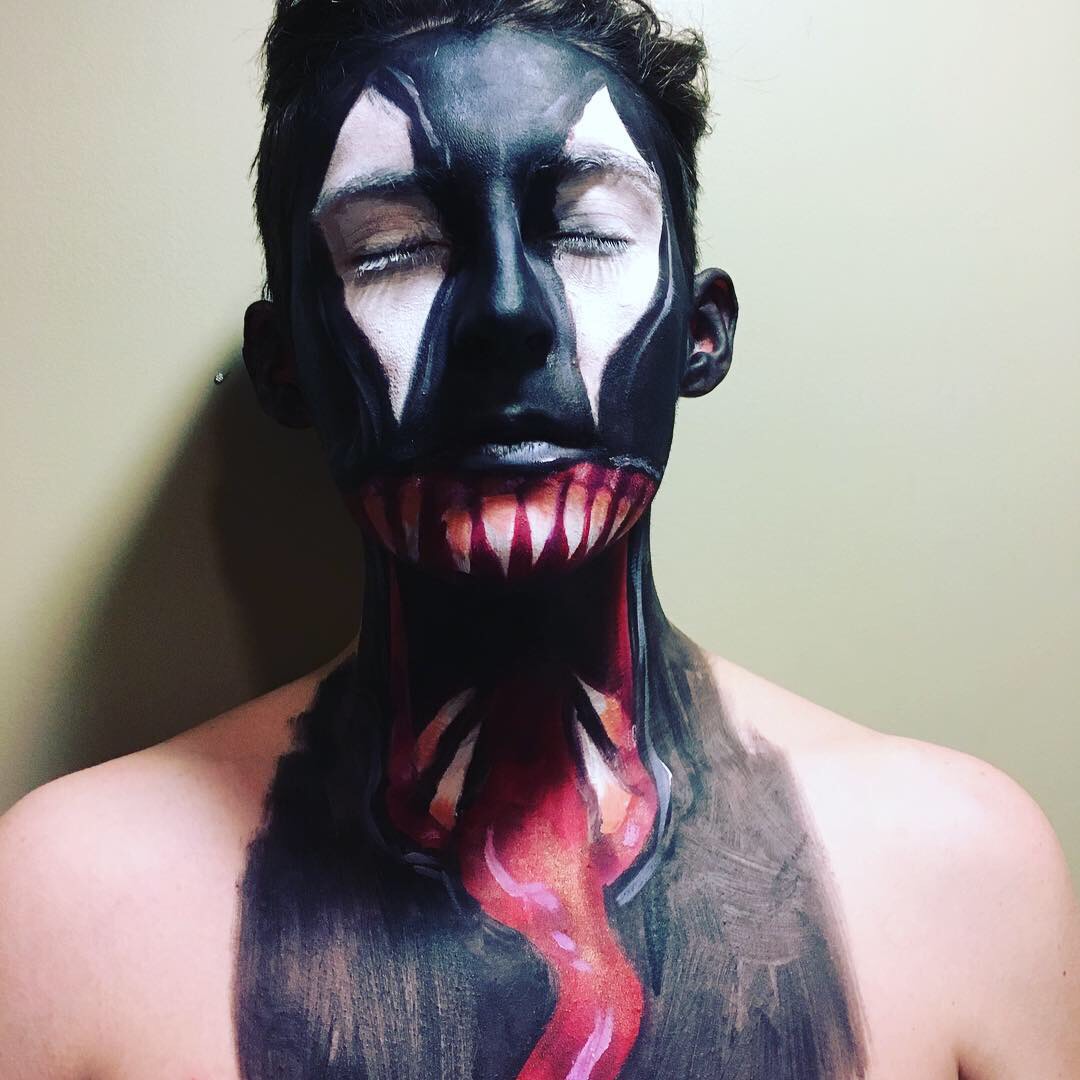 "Sometimes something just pops into my head, but it'll usually be something I see on the internet. [For] example, I might see a picture and think 'oh this person did this cool look with tears, and this person did a cool look of a clown,' and from that I could make a crying clown," Larkin said. Maya also recreates looks, mostly for practice. However, originals are the most common, which can be applied to all of her art forms.
Gore tends to be Larkin's main makeup style, but she also aims for realism or exaggerated theatrics in her looks. She also incorporates realism into her drawing, but takes a  pretty original approach besides that.
"Sometimes I'll draw something creepy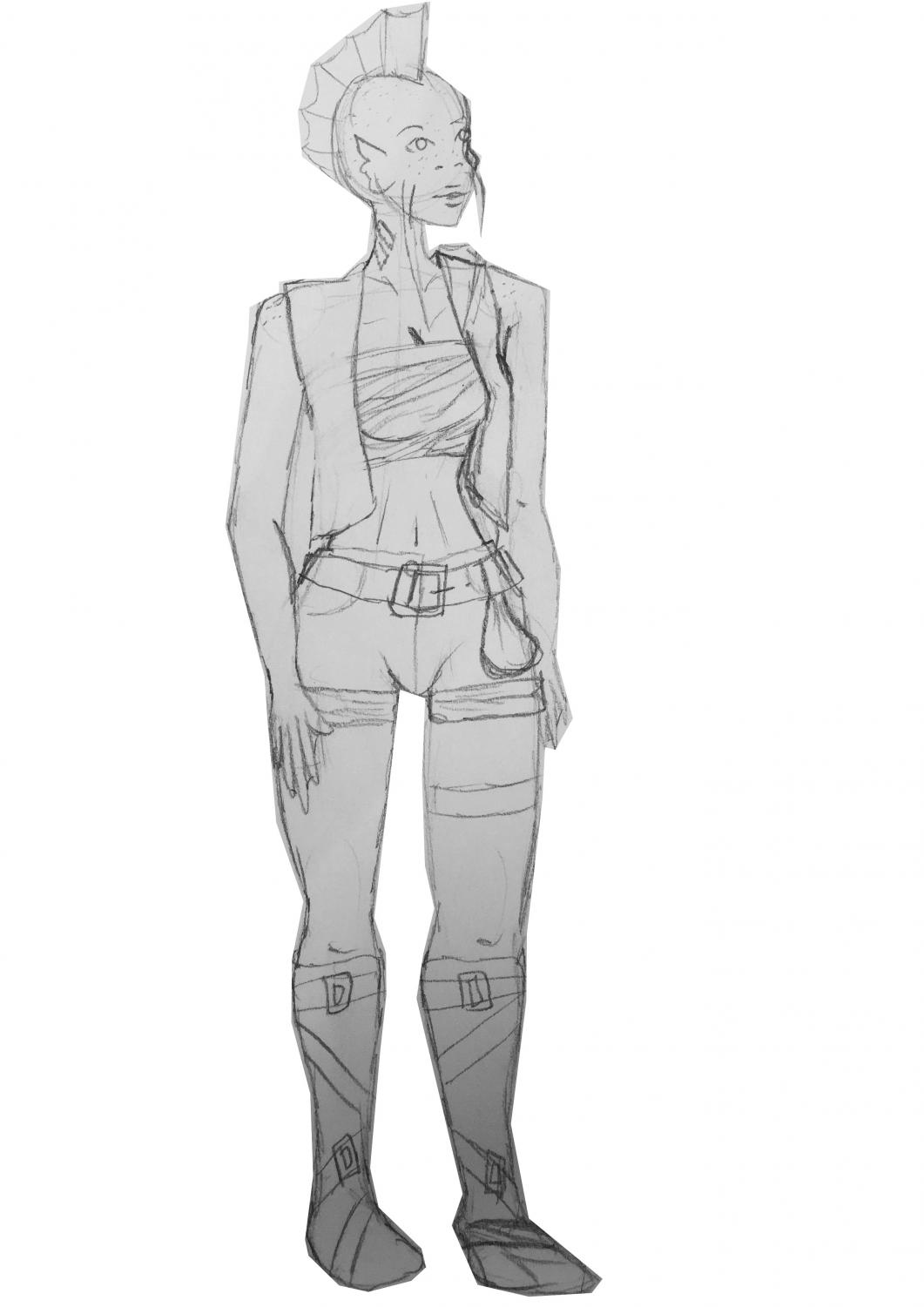 but usually I draw more cutesy stuff. I
really enjoy drawing couples," Larkin said. Her creativity is reflected in her personality, and this she credits to spending so much time alone working on her art. Along with spending time alone doing makeup, she contributes a good chunk of her time to the OE theatre.

"It's very different from traditional art, but I think theatre is a really fun way to express yourself," Larkin said. Theatre has really helped Maya jump out of her shell and become more outgoing. Because theatre forces her to be around people so much, she feels much less awkward in awkward situations.
While Larkin loves theatre, this doesn't compare to her love for drawing and makeup.
"Theatre is really hard to pursue outside of school, so I have to stick with my makeup and art. I think that's something I'm going to be doing for the rest of my life," Larkin said. Larkin dreams of attending the Kansas City Art Institute so she can pursue a career in art after high school, but wouldn't rely fully on art being her full time job.
"I don't really see [art] being my primary career. It's hard to make a living that way," Larkin said. However, she would not be disappointed if her art became widely recognized. She runs an instagram account where she showcases her makeup and drawing. If you want to see more of Larkin's work, check out her accounts below.