A Star is Born
Students full of hidden talent exist all around Olathe East. One of those students is Cody Burgoon who finally came into the spotlight after auditioning for the schools production of "The Little Mermaid" earning him the lead role of Triton. Cody has spent the past three years working behind the scenes of shows, by taking a part in Tech. Tech takes charge of building sets, controlling lights and effects, costumes and mak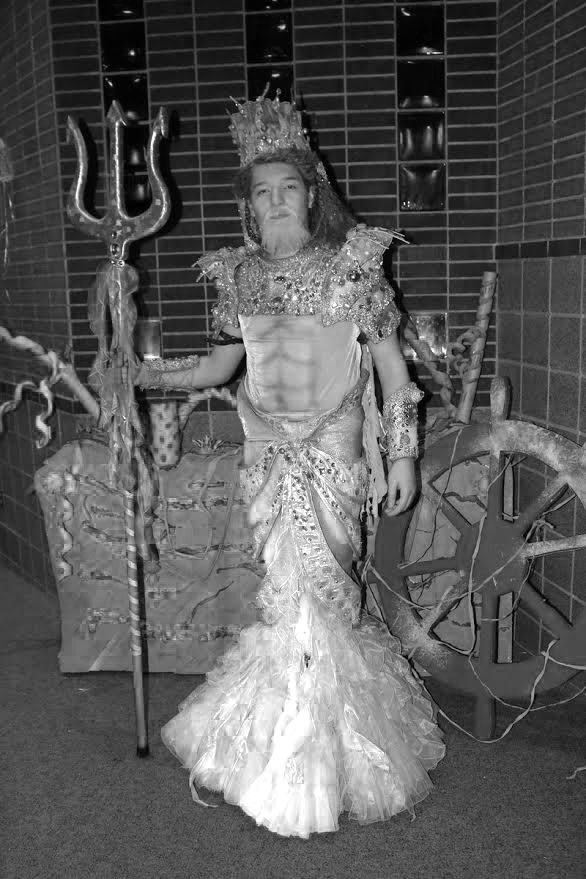 eup, being one of the most crucial components of putting on a successful show. Cody's change from "Techie" to Actor has been quite the transition and Olathe East Hawks Eye interviewed him to reflect on how this experience has affected him.
"I got a text message through Group Me saying "Congratulations Cody" before I was able to look at the cast list," said Cody about how he found out about his success. He was shocked but has been able to say this experience has been a positive one. He went on to share one of his favorite memories from this show process:
"We were rehearsing with Mr. Purdon and he started explaining and telling us all the meaning behind everything that was being said in our song and realized, it's the most depressing song ever, and Jordan Flemming started crying. He turned around and his shoulders were jerking a bit and he turned around and said, "What the heck" with tears streaming down his face. It was hilarious and sad at the same time and we were all kind of feeling it. So now every time we sing that song, we get the feels."
Although The Little Mermaid has brought some amazing memories, the stress and weight of it can make for some discouraging days. Regarding his least favorite memory from the show was, Cody stated:
"Probably when I didn't have the lines memorized and I felt really bad. I felt like I had let Shafer down a little bit because he was already angry and he seemed really upset, but yeah that was definitely my worst memory so far, we'll see what happens."
The stress that comes with putting on a production can be extremely overbearing for everyone involved. Cody has especially had pressure put on his shoulders, being given such a major role with little experience on stage.
"I have a little saying that I liked to say to myself and it's, "You are the master of yourself, no one can affect you but you," said Cody on how he has coped with the pressure.
The move from Techie to Actor was somewhat different as far as time is concerned: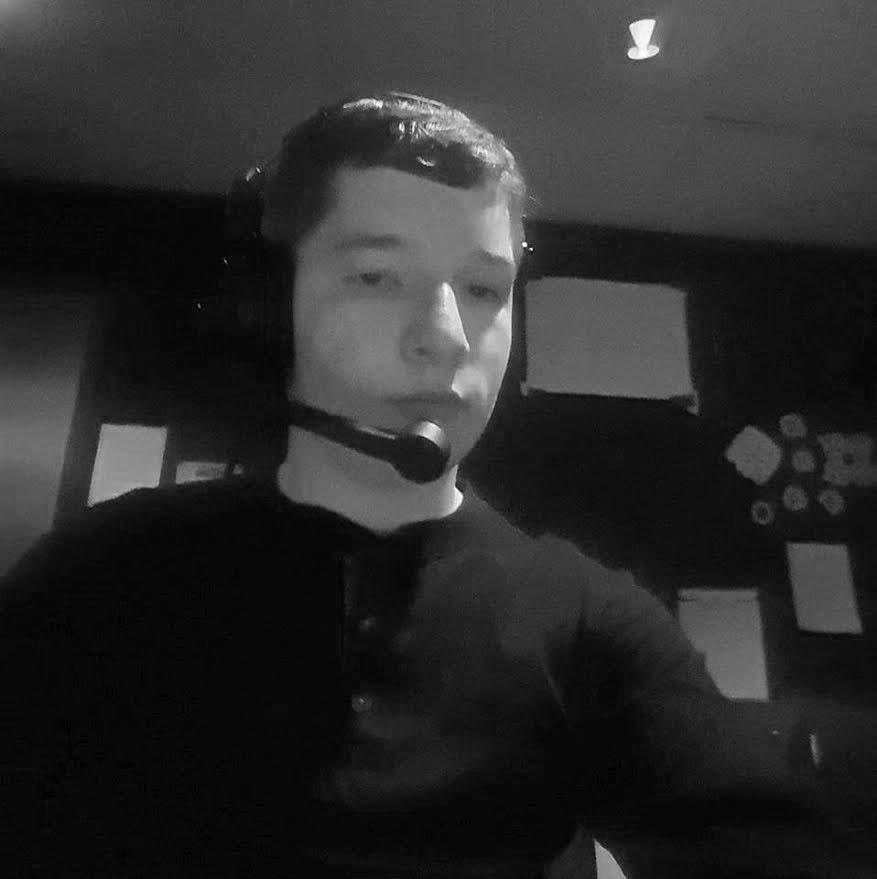 "I was here a lot less in the beginning and now I'm here about the equal amount," Cody said in regard to the time differences between Tech and Actors. Being a lead role means there are certain days the character is not called to rehearsal, because they aren't in the scene, while Tech is primarily they are there every day working on sets. While there are many differences between Tech and Acting, they both entail hard work.
"It's a lot of work both ways but the work is very different. While there's still memorization of cues versus lines, it's still very different because you're doing a lot of work at home rather than at school in the theatre," said Cody, comparing the type of work both sides put into the show.
All the work that techies and actors put into the show comes together to create an incredible production. Cody, who has gotten to experience the best of both worlds, responded to how spending time with the actors for The Little Mermaid has been:
"I've made a strengthened bond with old friends and I'd like to think that I was friends with most of the people in the cast already".
Though Cody's experience with being an actor has been a positive one, it wasn't exactly how he expected it to be:
"I expected it to be a bit easier, because there's always the running joke that "techies work harder than the actors." I did expect it to be easier than it was. I didn't expect as much work".
Cody's interest in acting didn't begin at Olathe East.
"I used to enjoy being on stage before I came to East. I would do this little drama club at school and helped teach for a couple summers at the Theatre of the Imagination summer camp, then got a supporting role in the 8th grade play. My family has always wanted to see me on the high school stage."
Cody pursued his desire to be on stage by auditioning for Mary Poppins his Freshman year, and You Can't Beat the House as well, but unfortunately didn't make the cut. Instead of letting the disappointment bring him down, he found the courage to try out for "The Little Mermaid" his senior year, resulting in his incredible success. The Hawk's Eye asked Cody what advice he would give to someone wanting to try something new but is afraid of failure. His wise words:
"Failure's okay. Definitely go for it because it's better to say you tried something than to say you wish you did".
–Desiree Pitts, Senior Staff Writer