Best School Year
Either for good or bad, a school year is remembered by a wide range of factors. Friends, teachers, and classes are just a few important ingredients. Grade level has a huge effect on these things. In elementary school, students are stuck with a single teacher. A bad teacher can ruin the year, but a good teacher can make that year your absolute favorite.
"I really liked the teacher that I had in 4th grade," said Mrs. McNerney, who picked the grade as her favorite. Past fifth grade, it is unlikely that all seven teachers will be to your liking. Despite this, you are not stuck with them for every hour of every day. If you have friends in your class it can make the year much more enjoyable. The classes you take or the material that is learned can be important as well. A perfect year is the perfect mix of all these things, but if one aspect is slightly off, it can put a unwanted mark on the year. The Hawk's Eye asked students about their overall favorite grade, least favorite grade, favorite elementary grade, and favorite middle school grade.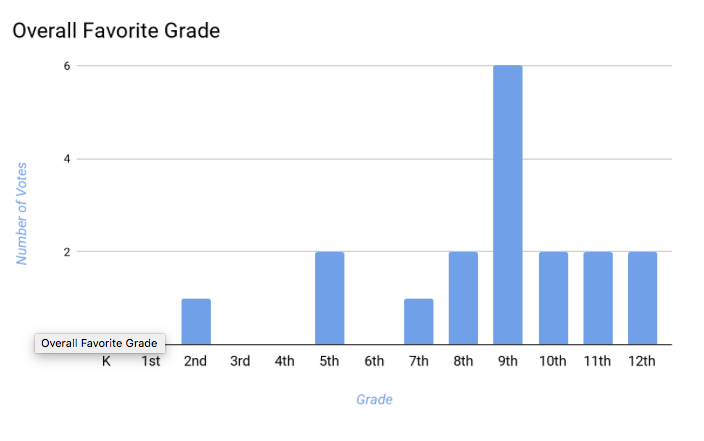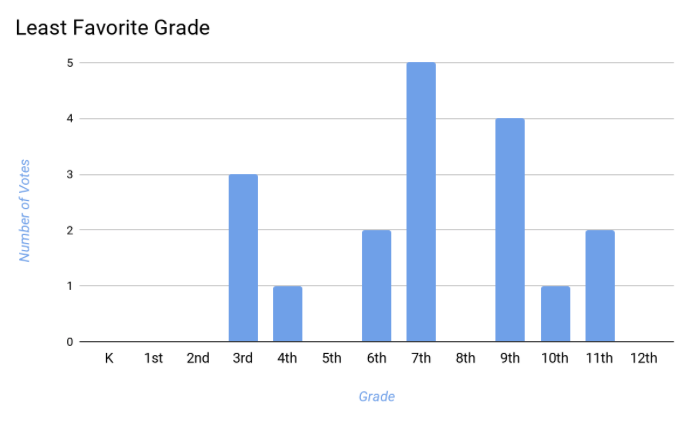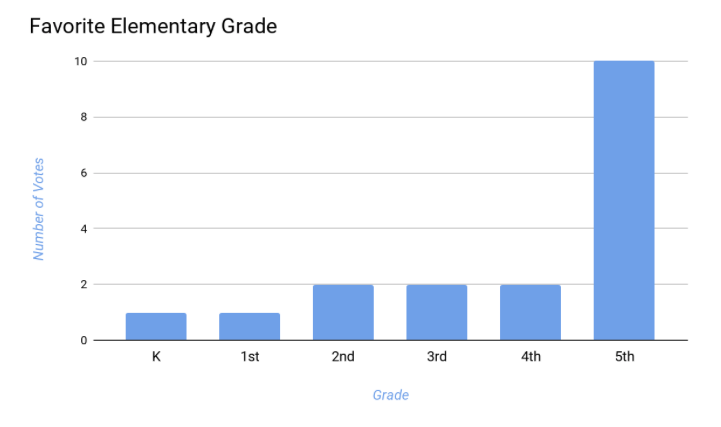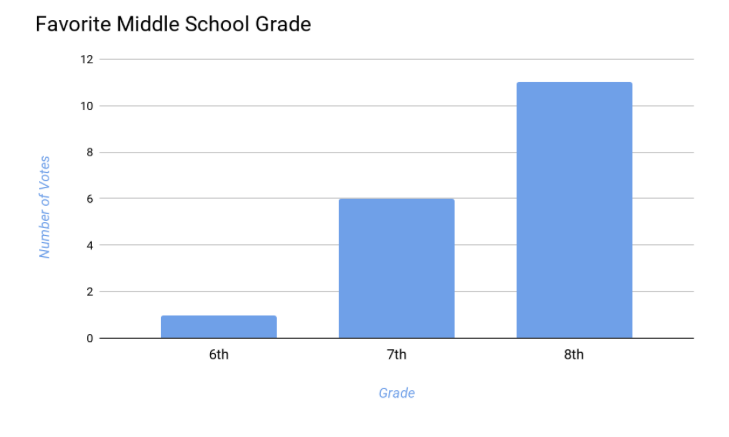 Olathe East enjoys the freedom that comes with being the oldest in the school. Grades 5, 8, and 12 were not picked as anyone's least favorite grade.
"I like them because we were the oldest in the school," said Ava Taylor. Even though students gain more responsibility throughout the grades, they the pleasure of more freedom.
"We were the leaders of the school and we got away with a lot," said Gracyn Carmean.
Over half of the students (56%) said 5th grade was the most enjoyable year in elementary. 
"I enjoyed 5th because we were getting closer to more freedom," said Kaleb Guerdn. In regards to middle school, the oldest grade was again the most popular. 8th grade (61%) won easily with 7th grade being the next closest at 33%. 6th grade only received a single vote, equaling just 6%. East's overall favorite grade was 9th with 33.3% of the vote.