The Umbrella Academy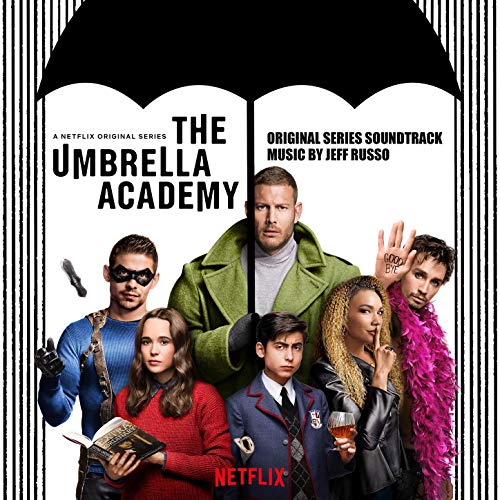 Based off the comic books written by Gerard Way, Umbrella Academy is the newest hit on Netflix. Making headlines on famous newspaper such as New York Times, Daily Mail, and, USA Today, the show has gained an 8.2 rating on IMDB since its release. The books were a part of a limited edition series that won the Eisner Award for the best Limited Series in 2008. After winning this award came series 2, The Umbrella Academy: Dallas and series 3, The Umbrella Academy: Hotel Oblivion. Series 4 is said to be in development. The show begins with 43 women starting off the day as any other showing no signs of pregnancy, yet in the end they all gave birth to children born with indescribable powers. Sir Reginald Hargreeves, a famous entrepreneur, tries to adopt as many of the kids he can. He only ends up with seven of those kids, creating the Umbrella Academy, a home school where the children will stay and learn how to use their powers. The seven children were labeled by number starting with Number 1 and ending in Number 7. Eventually renaming themselves Luther, Diego, Allison, Klaus, Ben, and Vanya. Number 5 mysteriously went missing 6 years before after a heated argument with is supposed father.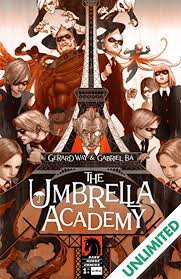 A family reunion they were hoping would never happen, they find themselves all back together in the same house, attending Sir Reginalds funeral facing new problems. Number 5 reappears after 6 years, still the same age he left as, raising question for the others. In the process of returning, two special agents begin the search to finding him. Vanya (Number 7) grows up always assuming she's not special and doesn't belong anywhere due to Sir Reginald keeping her hushed her whole life. Throughout the whole season we follow all seven of the children around as new problems arrive and the old ones worsen. The movie provides a more basic point of view while the books are meticulous towards the thoughts of each character's point of view towards a situation.
Before becoming a hit movie show, Umbrella Academy was a comic book series. The books are a mix of action and mystery filled with emotion. Characters from the comics are portrayed differently in the show. Starting with Ben Hargreeves, Ben's death remained a mystery in the comics and the only detail really told about him was that he had tentacles as a superpower. However, in the show Ben appears when Klaus uses his powers to talk with him. Vanya's suit is white accompanied by a white violin in the show. Through the comics you find that her suit is a one-piece white suit closely resembling a violin. Only a few of the other characters have slightly different backgrounds, but for the most part the show ties in with the comics.