Big Apple Afloat
Ida's Origin
The path of destruction Hurricane Ida left, first made landfall in New Orleans, Louisiana on August 30. The category 4 ripped through the city of New Orleans, with 150 mph winds, leaving millions without power, flooding the whole city, and causing millions upon billions of dollars in property damage. 
Destruction of New York
Ida has weakened to a tropical storm, with life-threatening flash flooding. The path of destruction has traveled up north to the New England region as the floods have hit New York City and parts of both New York state and New Jersey. States of emergency have been declared across the region.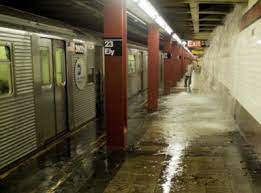 Records Set
Hurricane Ida has set many New York City records, as the "Big Apple" received the first ever flash flood emergency in the city's history. The 3.15 inches of water dropped on Central Park in one hour broke a record. Nine inches of rain fell in a few hours throughout the region.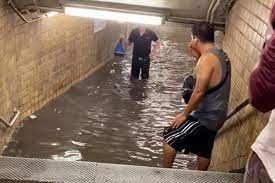 Scary Sights
The rain water rose to more than half a foot in just a few hours. Fish flopping in the streets as river banks overflowed. Flood water ravaged down subway tunnels and threw basement windows, as pictured, striking fear into citizens of New York. Nine deaths have been confirmed so far. From a two year old boy, to an 86 year old woman. Authorities fear the inevitable discovery of more deaths as the clean up and restoring of New York City continues.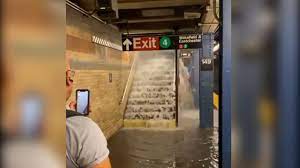 Aftermath
Hundreds of people have been evacuated but millions remain stranded in a city under water. 200,000 homes in New York, New Jersey, and Pennsylvania remain without power. Airports remain open for cover, but hundreds of flights are canceled. Subways and trains remain suspended.