Getting Groovy
70s Fashion is Back in Style
You've probably heard your grandparents or parents tell you once or twice, "That's like what we used to wear!" when you try on a new outfit. Well, that's true now more than ever. 70s fashion is back and here to stay! Here's your guide to the latest (or in this case, oldest) fashion trends.
Find some flared pants
The 70s have always been known for their iconic flared jeans. Now, those are back in style. But 2022 has even taken the flare pant trend a step further. Flared leggings are the new must have item for both being active and lounging around. So, look out for both flared jeans and leggings on your next shopping trip!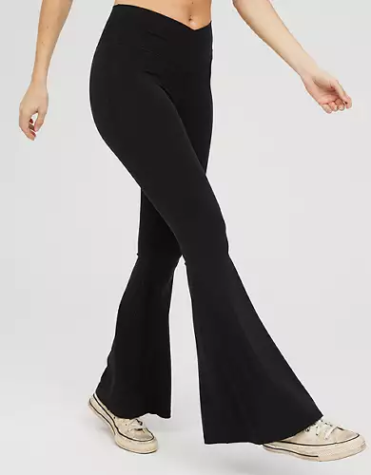 Flared Leggings from Aerie
Crochet your closet
Much like the 70s, many hot items today are made with yarn and crochet hooks. If it's crocheted, it's in, and the best part about this trend is that you can craft your own closet. Cardigans, sweaters, tote bags, oh my! Looks like granny squares aren't only for grandmas anymore.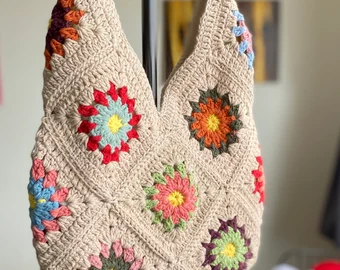 Crocheted granny square tote bag from Etsy
Go crazy for Gogo Boots
When you think of the 70s, you probably think of three things: disco fever, hippies, and Gogo boots. Well, people may also think of Gogo boots in the future when remembering 2022. Although our modern white Gogo boots are ankle length instead of knee high, you can still see the resemblance to the classic 70s shoe. These are quickly becoming a wardrobe staple, as you can dress them up or dress them down.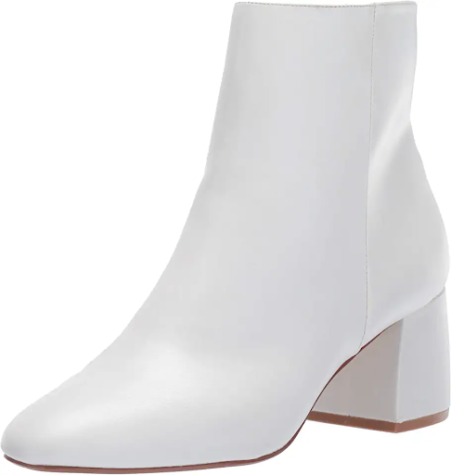 White ankle high boots from Amazon
Pick out colorful floral patterns
Take a trip over to Oak Park Mall and you'll find many tops, dresses, and even shorts with bright flowery designs. This hippy design undeniably pays homage to the 70s. Join in on the trend with hippy-ish clothing from American Eagle, Forever 21, Target, and more!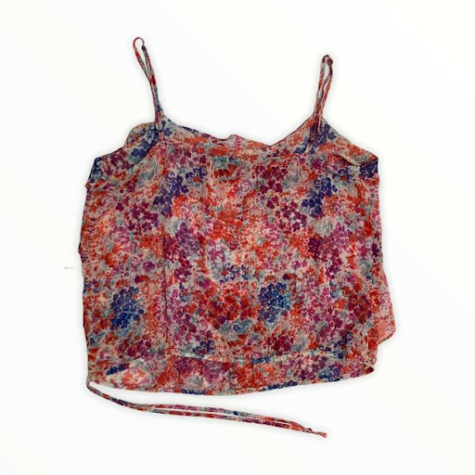 Colorful floral tank top from American Eagle
Of all the decades, the 70s are a great one to make a comeback. So, treat yourself to some fun 70s pieces on your next shopping trip, and make sure you call your grandparents after you do!