Twitchcon Troubles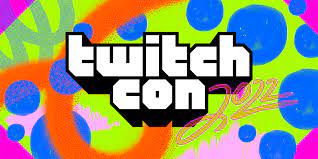 In recent months, Twitch has been a top platform for controversy, With Twitch making some questionable business decisions and many creators starting internet drama. So it was a bit surprising when Twitchcon was announced for October. Unfortunately, there were some mishaps during the event that brought Twitch's reputation to a new low. 
To kick it off, Lenovo and Intel had a partnership booth at twitchcon, with a standard foam pit attraction. Two people could face off on platforms above the pit, to try and knock the other one into the foam. 
Things quickly went sour, when Adriana Chechik jumped in and landed wrong, breaking her back in two places. Adriana ended up having to get surgery and a metal rod put in her back, and, at the time of writing this article, is still recovering. 
Popular streamer Amouranth had to deal with multiple instances of stalkers popping up, which made her understandably uncomfortable. One instance with someone walking up on the street made her particularly uncomfortable, and Amouranth and her camera crew fled from the scene.
Another popular streamer, xQc, was also having trouble with problematic fans, including one that SA'd him during a party at a club. xQc reported during a livestream that he told the woman multiple times to stop, with no success. He ended up having to go find a few friends, including another streamer, Ludwig, to help him get the woman off of him. He then left the party and returned to an Airbnb. 
The employees working at Twitchcon were not having an easy time either, as multiple people spoke up about the problems that arose from attendees. Streamer Jaystreasy talked with a security guard on stream, who reported about ill behavior and constant verbal abuse from people attending the convention. 
Although many were able to enjoy the convention this year, there were certainly many problems that arose during the length of the event.