Food, Drink, and Daring Fun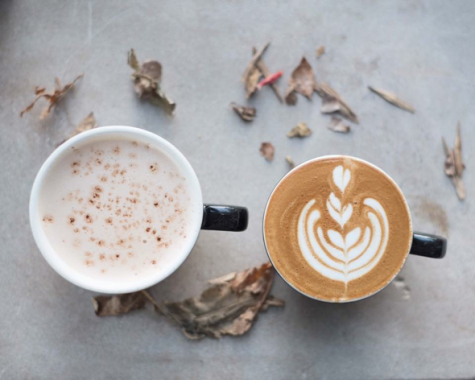 Pumpkin spice, pumpkin pie, candy corn, hot chocolate, apple cider and warm tea: these are just a few of the wonderful tastes of fall. With the beginning of the season, many students are noticing the rise of some favorite flavors. New food and drink flavors are always being created.
According to Olathe East students, the number one favorite fall drink is hot chocolate followed closely by apple cider. Both of these drinks offer an explicit taste of fall with each sip. Hot chocolate can be found at any local coffee shop such as: Starbucks, Black Dog Coffee House, The Roasterie, Broadway Cafe and Thou Mayest. Apple Cider can be found freshly made at: Dunn's Cider Mill, Louisburg Cider Mill, Sibley Orchard & Cider Mill and Stephenson's Orchard.
Other favorites include the classic Pumpkin Spice Latte and Pumpkin Spice smoothie. Pumpkin spice, a traditional flavor, has spread to almost every food and drink on the planet. Some unusual flavorings being: Pumpkin Spice cream cheese, Pumpkin Spice pudding, Pumpkin Spice marshmallows and even Pumpkin Spice salad.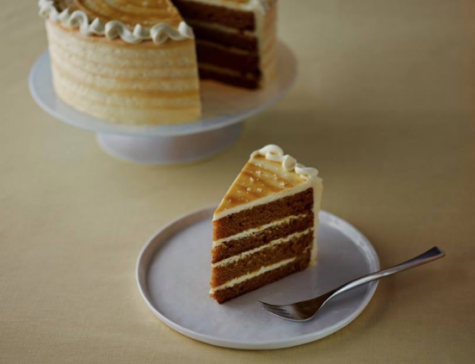 Students' stated their top favorite food with no surprise: pumpkin bread, followed by pumpkin pie, both predominantly pumpkin flavors classic fall season foods.
Pumpkin bread and pie can be found almost anywhere this time of year. Some bakeries offering fall favorites include: McLain's Bakery, Boulevard Bakery, Dolce Bakery and Baby-Cakes. Other treats mentioned include Apple Cider Donuts which can be purchased at the Louisburg Cider Mill mentioned under "Cheap Things to do in KC" along with many of the other bakeries mentioned above. As for mashed potatoes, most people will agree that their family's recipe beats the rest.
Football leads favorite fall activity regardless of watching or actually playing. Both can easily be done in the comfort of your own home, at a restaurant or in a neighborhood park. Bonfires are the second most popular activity. The best bonfires include good friends and a surplus of s'mores. Commonly held in a backyard fire pit, but shelters are available to be rented at Shawnee Mission park or Heritage Park providing a more spacious get together. Another popular favorite included the Worlds of Fun Haunt tickets start at $39.95. The Haunt will be open from September 17- October 30 this year. Parking on Saturdays costs $17.

Kylie Graham // Staff Writer