Short Love Stories
Katherine Carder: Chemistry/ physics
"I met my current boyfriend because he almost hit me in the face with a door. I was standing outside a karaoke bar and he came barging out the door and almost hit me. I yelled at him and he immediately began apologizing. I jokingly said there was no way to make it up to me because he could have done some serious damage. He kept needling me, so I made him buy me a drink to make up for it. We spent the rest of the evening talking to each other. We exchanged numbers and now, five years later, we just bought our first house together."
Whitney Schmale: Counselor
"David and I met while I was teaching and he was coaching basketball at Schlagle HS in KCK. Our first date was dutch at the Girls' Substate BBall game and chicken tenders at the Ottawa Dairy Queen! With country gravy David would add!"
David Schmale: SPED
"Country gravy and Texas Toast! And she asked me out which was even better."
Monica McWhorter: Math
"Well,  my husband and I met one summer while playing [Dungeons & Dragons].  He was a half-orc-fighter named Ulrack, I was an elf-mage named Phether. (my familiar was named Ptarr, get it?)  Everyone laughs when they hear that we met playing D&D.
We didn't start dating until the next summer.  Played D&D together for three summers, until he moved to Connecticut.  Dated for four years and will have been married for 30 come June."
Todd Keach: Social Sciences
"My wife and I were 'matched' on a blind date by friends and she kept putting off the 1st date which almost never happened.  We were subsequently married at sunset on a beach in Maui."
Breanna Francis: Social Science/Leadership
"I met my husband at an Olathe East v. SMSouth Basketball game! We were set up by the
Evans (a married couple who teaches at OE). We went to college together but never met(while there)."
Jacob Wilson // Graphics Editor
Anna Julia Carvalho // Staff Witer
About the Writer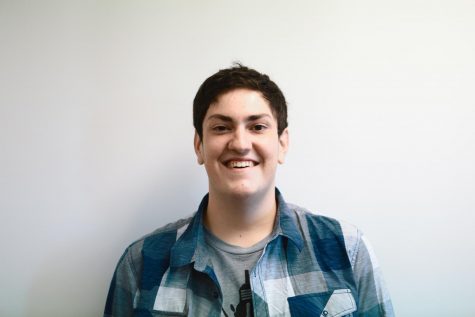 Jacob Wilson, Editor in Chief
Jacob Wilson is the Editor in Chief. He works with Ryan Smith and Melanie Eszter to run the Hawk's Eye Newspaper.