2017: The Best Is Yet To Come
New Music – Get ready to revamp your Spotify playlists! Artists including Lorde, Brad Paisley, Ed Sheeran, Drake, Katy Perry, Shania Twain, Fergie, Kelly Clarkson and more are all set to release new albums sometime this year.
New Movies – Sequels, sequels and more sequels. With follow ups to widely-acclaimed films such as Guardians of the Galaxy, Cars, Pitch Perfect and more, as well as brand new stand alone pictures, there will be no shortage of cinematic entertainment this year. From live action Beauty and the Beast (March 17) to the highly-anticipated Star Wars Episode VIII (December 15), 2017 will surely deliver for every movie goer out there.
Solar Eclipse – This summer, the first Solar Eclipse of the 21 Century will appear visible to the naked eye. The total eclipse will be observable from the USA and the USA only, so mark your calendar for August 21 to catch this incredible sight.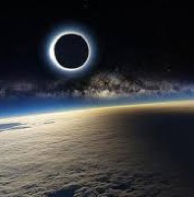 Summer Festivals – Can't manage to score tickets to Coachella, Boston Calling, or Riptide? Fret not. Multiple music festivals plan to stop in KC this year. Look out for tickets to Buzz Beach Ball, Rock Fest, Warped Tour and more.
Virtual Reality – 2017 could finally be the year where virtual reality becomes, well, a reality. Currently used by smaller companies and gaming platforms, virtual reality heads into 2017 more popular and accessible than in any year past. The comeback of the PC seems to be the first step for game developers to make VR attainable, but the support of avid gamers and tech-hungry Americans demonstrates more than necessary as well.
Attainable Hamilton Tickets – With the highly acclaimed Hamilton: An American Musical beginning its national tour this ye
ar, tickets will be easier than ever to purchase (aka still kind of impossible). Still,don't throw away your shot to score some seats to the Chicago, San Francisco or Houston showings of this Tony award-winning show.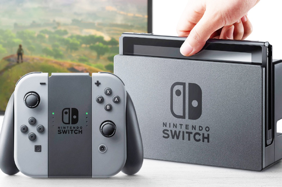 The Nintendo Switch – The Nintendo Switch proves to be the latest and greatest from the popular gaming company. The portable console, launching March 3, can transform to accommodate multiple platforms for easy playing access wherever you go. Sure to face a rapid sell out, preorder your Switch now on Nintendo's website.
The Comeback of Dave Chappelle – After walking away from the spotlight in 2004, Dave Chappelle is finally making his comeback to the comedy scene. Catch not one, not two but THREE of Chapelle's concert specials dropping to Netflix this year.
Advancements in Cancer Research – New technological breakthroughs mean earlier detection of cancer cells, subsequently improving treatment options. A deeper understanding of radiation treatment, tumors and the human immune system are also helping scientists to eliminate cancerous cells quicker and more effectively. A win for medicine is a win for us all.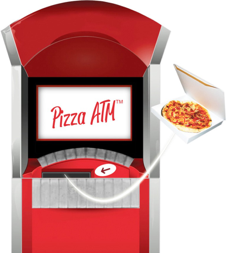 10. Pizza ATMs – Pizza and immediacy: two teenage staples merged into one. French company Paline will soon begin installation of these 24-hour pizza-vending-machines throughout 20 states and college campuses across the nation.
Mikie Brown // Staff Writer