The Breakfast Club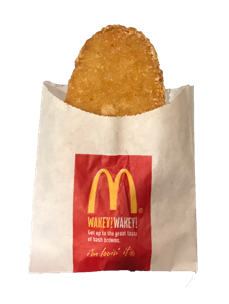 Breakfast: the most important meal of the day. As a busy and perpetually tired high school student, however, it can also be the most stressful. Though brunch joints such as First Watch and Ginger Sue's become hot spots for students on Thursday mornings and weekends, obtaining a substantial meal on an average school day rarely seems worth it or possible. Luckily, many restaurants and fast food joints around Olathe accommodate both the time constraints and budgets of busy teenagers. Two Hawk's Eye staffers purchased a typical before school breakfast at three restaurants around JoCo and collected data from each one regarding their food's nutrition, service speed and price.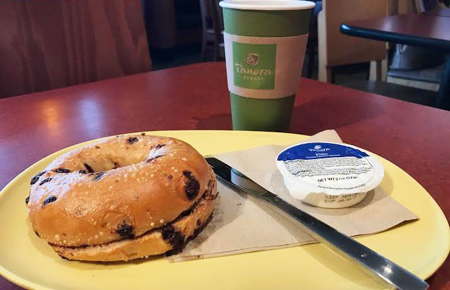 1. Panera Bread: Panera seems to dip under the radar when mentioning popular breakfast spots in Olathe. Though ever-so trendy for lunch dates and delicious dinners, most forget the vast variety of not only bagels, but breakfast sandwiches, pastries and coffee that Panera offers on a daily basis. The restaurant also pays special attention to its food's nutrition content and serves several healthier breakfast options.
What We Tried: a chocolate chip bagel with plain cream cheese and a medium green tea
Calorie Count: 730 Cal
Price: $5.77
Time: 8 minutes and 4 seconds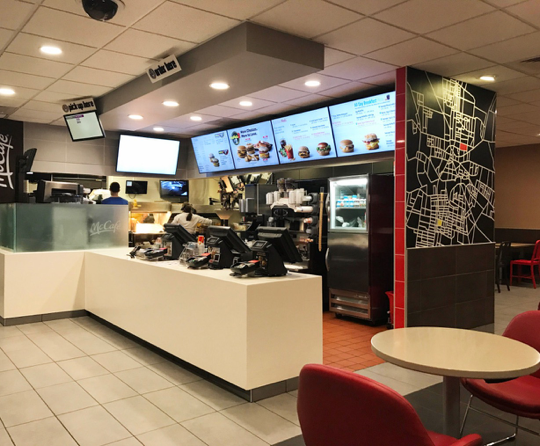 2. McDonald's: Even if you don't like McDonald's, you still kind of like McDonald's. With their fairly recent addition of all-day breakfast, the chain restaurant's demand for both early morning and late night McGriddles proves higher than ever, and rightfully so. With one of the largest meal varieties of any fast food breakfast menu, McDonald's offers something cheap and delicious for everyone.
What We Tried: a sausage, egg and cheese McGriddle, a small mocha frappe and a hash brown
Calorie Count: 1,147 Cal
Price: $6.47
Time: 8 minutes and 52 seconds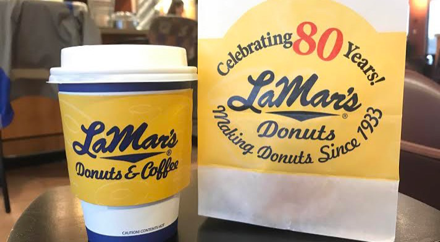 3. Lamar's Donuts: Some may argue that East's go-to donut shop lacks options; however, one look at Lamar's extensive menu proves this conception wrong. While the shop's main feature is, of course, donuts, they also offer a variety of beverages: everything from iced tea, to fresh fruit smoothies, to caramel macchiatos. Located on 125th and Quivira, attaining a pre-school sugar rush has never been easier.
What We Tried: one glazed donut and a small white chocolate mocha
Calorie Count: 482 Cal
Price: $4.59
Time: 5 minutes and 3 seconds
If you consider yourself less of a breakfast enthusiast and more of a coffee connoisseur, check out these speedy, easy and tasty places to grab an early morning cup of Joe:
Starbucks – average price $3.50-$5.00
Quik Trip – average price $1-$2
Scooter's – average price $2.50-
$4.50
Revo Cup – average price $3.50-
$5.50
Chick Fil A – average price
$1.50-$2.50
Mikie Brown // Staff Writer
Erin McCarthy // Staff Writer