Olathe West Side Story
New school arrives in the Olathe District with new 21st Century Programs and new teaching methods.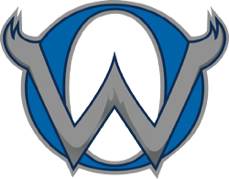 Olathe East students are currently worried about all the changes happening with schedules, lunch, and the parking lot, so much so that the biggest change in our district is being overlooked: Olathe West.
Olathe West opened after almost four years of construction. Spanning 375,000 square feet, the three-story building consists of/ about 850 students enrolled for classes in the 2017- 18 school year. Olathe West has the same schedule that Olathe East changed to this year, including a fifty-minute lunch, advisory period, and even the identical five-minute passing period. There is also no graduating class of 2018.
"The biggest difference would probably be not having seniors. It's a big school but it makes it seem even bigger now that seniors aren't here," Olathe West Junior Anna Krumm said.
Not having seniors also means not as many people to try out for sports, and as a result, Olathe West does not currently have a varsity football team. Their homecoming game will be the varsity soccer team's chance to shine.
Olathe West is advanced to the point where students are completely responsible for themselves. Teachers allow students to leave class whenever they want without asking, and do not need a hall pass. Teachers are not allowed to tell students they cannot leave, which gives the students a sense of responsibility for their own learning.
" We are treated like adults, not like little kids. I always thought it was infuriating that they treat us like little kids when we're about to go into this big thing: college. They really prepare us for college and that's pretty cool," West freshman Abigail Riego De Dios said.
Most likely the main difference that sets Olathe West apart is the idea that there are no "set classrooms" which means that students have to check every day, on their phone, to see which rooms their classes are going to be held in. Some students find the new scheduling inconvenient, especially considering there are only five minutes between each class.
"The period between classes is kind of short. And to have a new classroom everyday is kind of  hectic to get there sometimes," West Junior Alex Kuehn said
Olathe West plans on having an airport-like terminal screen in the commons up and running in the next couple of weeks to allow students the convenience of checking where the classes will be held during the passing period.
The opening of Olathe West was so highly anticipated that many students transferred there from other Olathe schools.
"There are a lot more opportunities for us to do and we get to do a lot more than the kids at the other schools. Not having as many kids also gives us that opportunity," Krumm said.
Some of those opportunities are the new 21st century programs which are the Green Tech Academy, and the Academy of Public Safety.
The Public Safety Academy, only located at West, is characterized as an opportunity for students to gain the knowledge and skills necessary for post-secondary experiences in the professions of fire rescue or law enforcement.
According to the 21st Century Program Website, "[Students will] participate in self-defense and obstacle course training activities that are utilized by local law enforcement professionals and apply local, state, and federal laws to real-world law enforcement scenarios and evaluate their use in the pursuit of justice."
Jeff Van Dyke, a police officer and detective for eight years with the Wichita Police Department has been put in charge of instructing Public Safety Academy at West.  For the past 15 years he has taught physical education at Northview Elementary and Frontier Trail Middle School.
Green Tech Academy, also located only at West, is described as a professional learning experience that will prepare students who are trying to pursue a career in the green technology field through problem solving, research, and design.
The 21st Century Program Website states, "[Students will] develop an understanding of the interconnectedness of humans and the environment, design and build alternative energy systems for cars, homes, or businesses, and learn how fossil and alternative fuels affect both the global economy and climate."
With the new class, comes a new teacher. Trinda Wheeler, who has taught Physics and Chemistry at Olathe North since early 2011, facilitates the new program.
"It was a multi-year process with many team members. We had to create a curriculum, basically from scratch, and then try to anticipate what supplies and equipment we would need to put that curriculum into action," Wheeler said.
Green Tech Academy brings a strong focus on environmentally friendly techniques to teaching. The school is one of the first in the county to receive Macbooks; they have a 200-square-foot rooftop greenhouse, and 60 planting boxes on the growing wall next to the library.
"With our amazing space and all the environmentally-friendly design features of the building, the school itself has become a source of many lessons for the academy," Wheeler said.
In order to accommodate West's expansive size, teachers and faculty members from multiple schools in the county, including East, have been transferred.
Josh Umphrey, football coach, Social Science instructor, and Boy's and Girl's Golf Coach at East for the last 10 years, is now one of the acting assistant principals of Olathe West.
"I had been pursuing my administrative degree and although, I loved the students and staff at Olathe East, I felt I needed to have a bigger challenge in my professional career… I see my role at West as an extension of our purpose in the Olathe District," Umphrey said.
A major part of being a vice principal at West is the interactions you have with students. To help facilitate that philosophy, the offices of the vice principals are located in the middle of the school, out and around the students.
"I would love to build a community of people fcused on helping students achieve their goals.  I'd love to be someone that students feel than can talk to and be a resource for them," Umphrey said.
Teachers weren't the only people to switch schools; office members also transferred. Erica Vermillion, former receptionist for Olathe East, is now support secretary for West and the freshmen class.
"At Olathe West, there are four communities – freshman, sophomore, junior and senior.  In each community, there is an assistant principal, counselor and secretary," Vermillion said.
In her new position she finds that she can work with students easier and more frequently than she could at East. She also works closely with Josh Umphrey and Jennifer Novoselsky, freshmen counselor at West.
"We're all learning together and we're all in the same situation.  That is also what's hard about this year… it is all new!  Change is exciting, but we're still working out some of the details.  Until you try something, you don't know how it is going to work.  We're all figuring it out together," said Vermillion.
Erin McCarthy // Social Media Chair
Will Debolt // Senior Staff Writer