Boys Spring Sports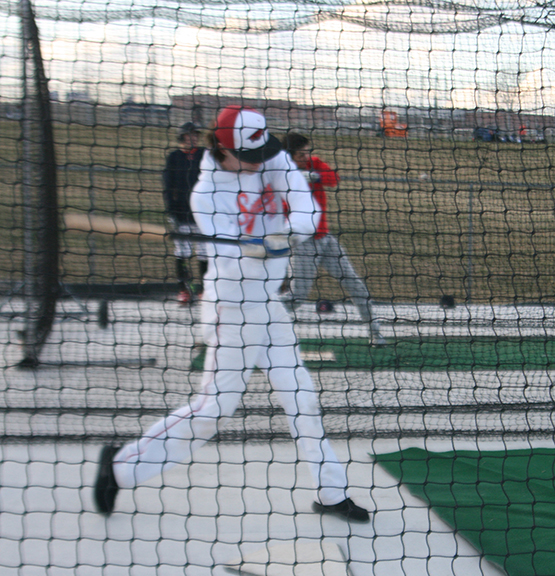 Baseball
America's pastime will be heading back to East this spring.  After posting a 6-14 in 2016, head coach John McDonald in his 16th season at East, and 12th as head baseball coach is looking back at last season's performance and sees it as a way to improve the team.
"Last year we had a lot younger team and brought up a lot of younger individuals. There were some challenges within the season. Overall, we did not have a winning season, but we were very excited about how we competed. We were in each and every game. And we gave a lot of kids some experience," McDonald said.
Despite the off-season, the players also saw it as an exciting year. Senior Jackson Doherty echoes those same words.
"We were below 500. We will have a lot of returning players from varsity, including myself and the other upperclassman. We stuck to it and even though the end result wasn't there, the effort and hard work was there. If we keep up the hard work, then the baseball gods will be in our favor," Doherty said.
The players have been preparing to play from the end of May, until the start of the off season, on club teams. KASHAA rules prevents coaches from hosting any sport actives with the players from July till the start of the season in January.
Looking ahead, the team, which includes five seniors, are circling some games on the schedule as ones to look forward to. Senior Zack Biddison weighs in.
"Definitely the first game of the season, the Robbie Jones Tournament, is where we play Olathe South at ODAC. If we win, then we will play the winner of the North-Northwest game. Then on April 3, we have our Kauffman Stadium game against South, which I am looking forward to a lot." Biddison said.
Boy's Golf
The OE Boy's Golf Team is ready to sink some hole-in-ones and get on the green. After posting second at Regionals and seventh at state last year, Josh Umphrey embarks on his 11th year coaching boy's gold, and his first year as head coach.
"I think last season we had a really solid team; maybe [we] didn't achieve the goals that we wanted to. We had some good aspirations to get to state and we could have done it. We weren't ready for that stage, but looking forward we have a good group of kids that are going to set our expectations high and achieve them," Umphrey said.
The head coach supports, but the players are the ones that get on the green and hit the ball far. Senior and four-year member, David Gutgesell, is always looking for ways to improve his game each and every day.
"Always the short game, chipping and putting always come in huge. Also keeping the ball in the fair way," Gutgesell said.
Over the course of the season, the team will be involved in various invitational tournaments.
"There is always two dates you circle on the calendar: Regionals and State. You have to qualify at regionals, to qualify for state. The rest of the tournaments are just practice. The team that we are looking forward to get past is Shawnee Mission East, they are our big rival," Umphrey said.
Fellow Senior Jared Pheffer is looking past the schedule and is eying the big goal.
"I am looking forward to state; it's the one I care about the most. I am looking forward to getting back. It [would] mean a lot to win state and we are looked upon. People think we aren't as good as we are," Phefer said.
Boy's Tennis
The OE Boy's Tennis team is ready to go after tying for fourth in the Sunflower League, and placing Fifth at Regionals. Head Coach Anthony Ruiz shares his thoughts on last season.
"We had three participants make state last year, one doubles team ([Aiden] Vogel and [Braden] Fain) and a singles player (Carson Fitzgerald).  Carson is a senior this year and we hope that he can make it back this year. Hopefully, we can develop two strong doubles teams to replace the teams we lost last year" Ruiz said.
The senior (and four year-member) Fitzgerald, talks about his thoughts about last season.
"Last year we had a lot of tournaments. We have a ton of new players, with four returning members on varsity. I made it to state but did not place. My goal is to place at state this year," Fitzgerald said.
The team this year is experienced, with 13 returning players from last year. Fitzgerald has much confidence in the underclassman.
"This year team is going to be fun. Half of the team is new to the team. We have a lot of juniors and seniors trying out," Fitzgerald said.
Looking towards this year, Fitzgerald is looking forward to a couple of meets on the schedule.
"The Topeka Kossover tournament, because it is at the beginning of the year, and people don't have that much experience," Fitzgerald said.
Jacob Stofer // Managing Editor