Hawks Across the Pond: France
Sixteen Students Travel to France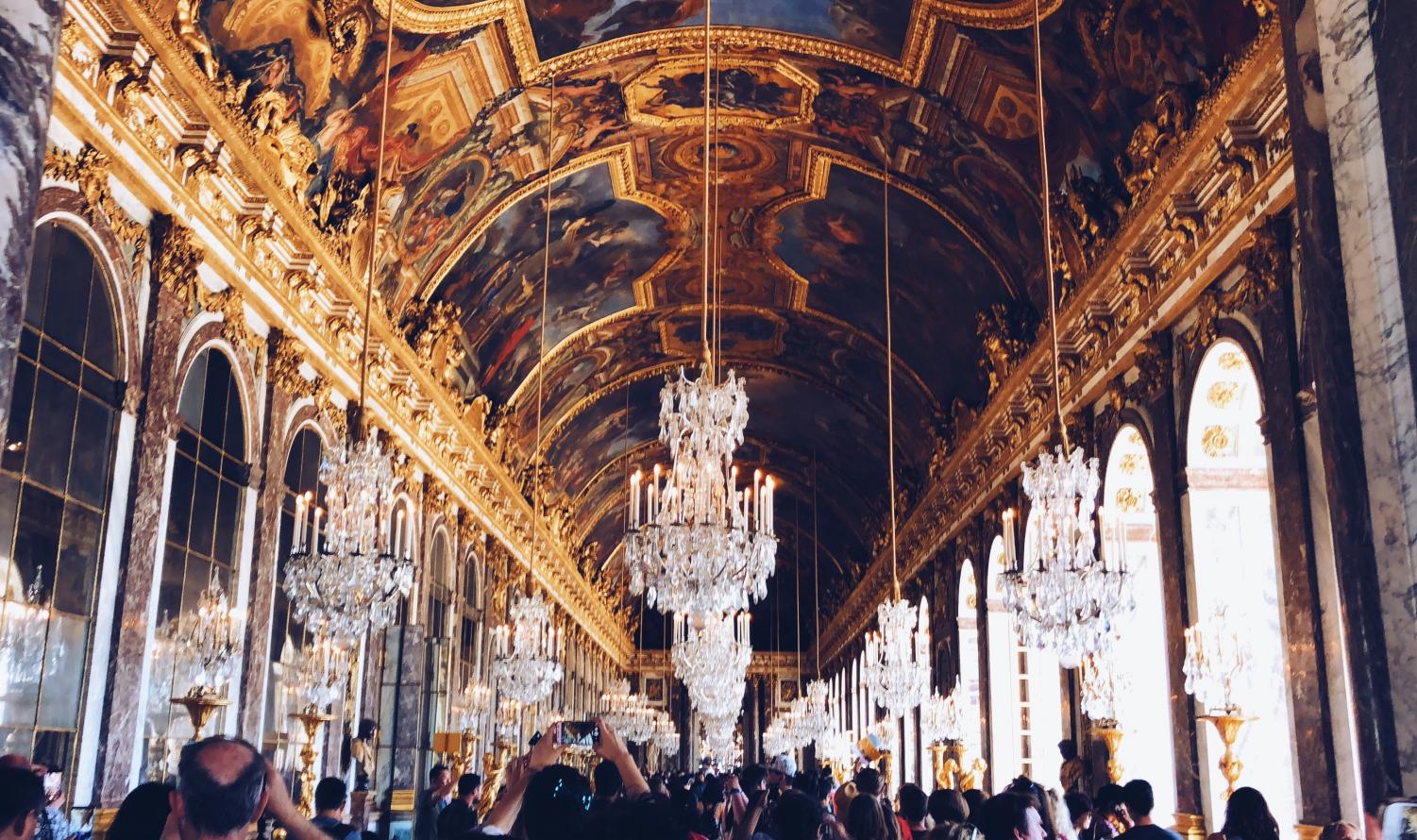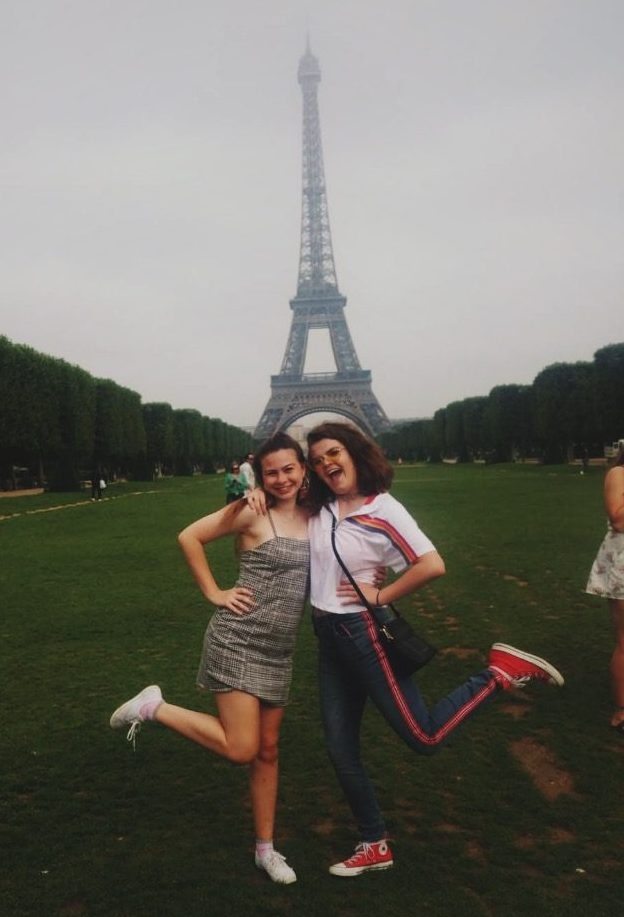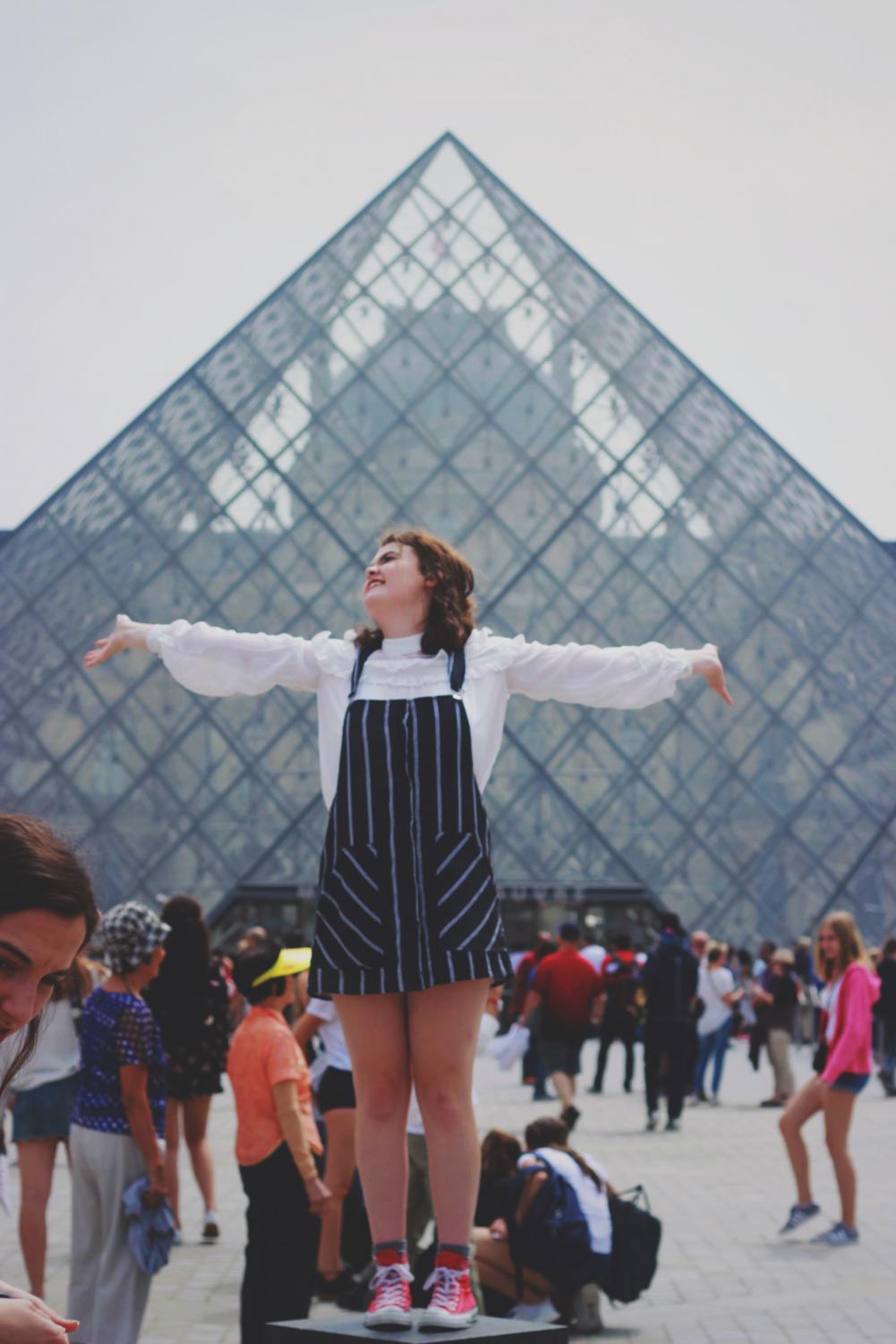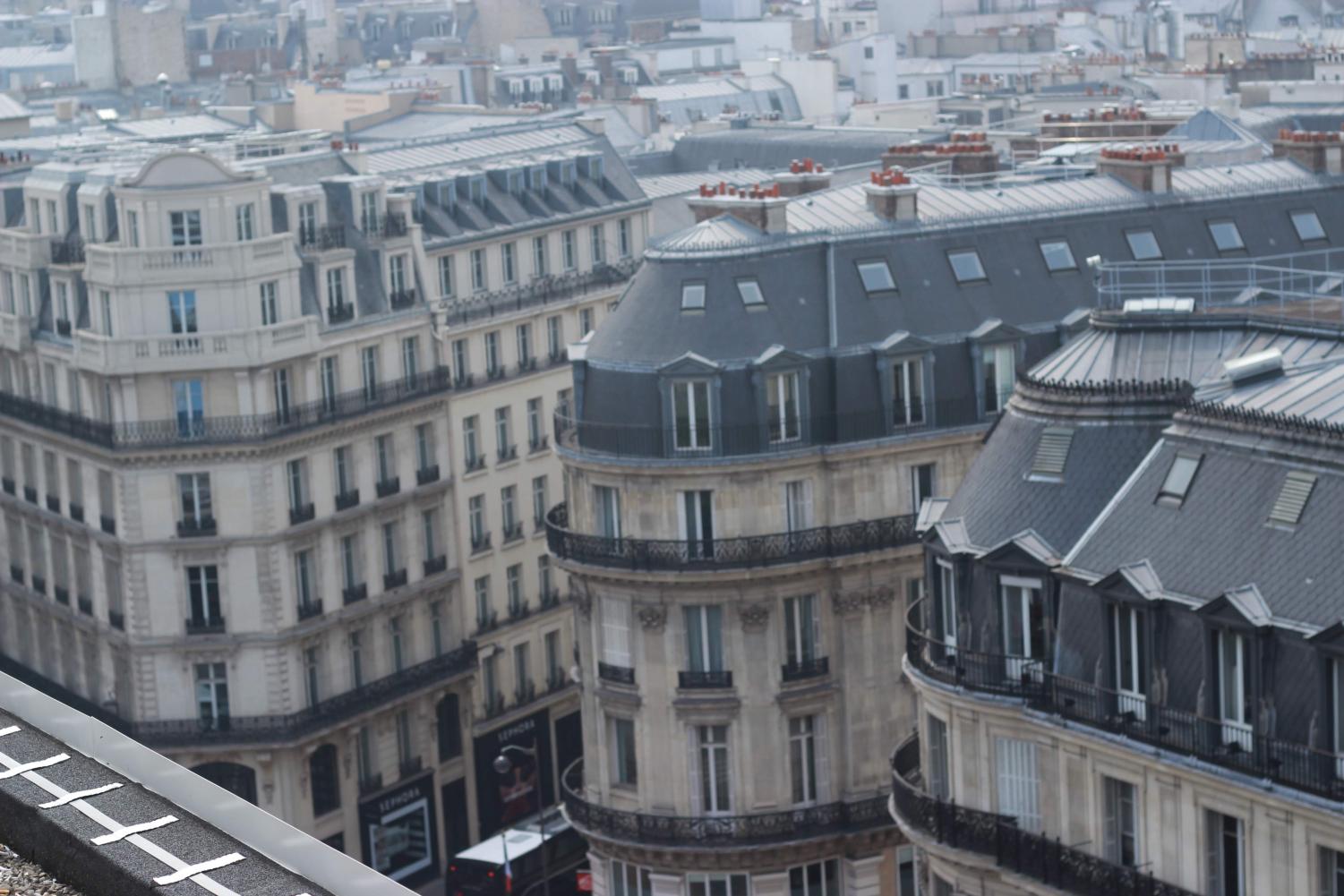 above: The Hall of Mirrors at the Palace of Versailles | photo by Esther Rose
left: La Tour D'Eiffel | photo courtesy of Gracie Boresow
right: Anna McGregor poses jubilantly in front of the Louvre | photo courtesy of Anna McGregor
below: The Views of Paris from a Hotel Room| photo by Esther Rose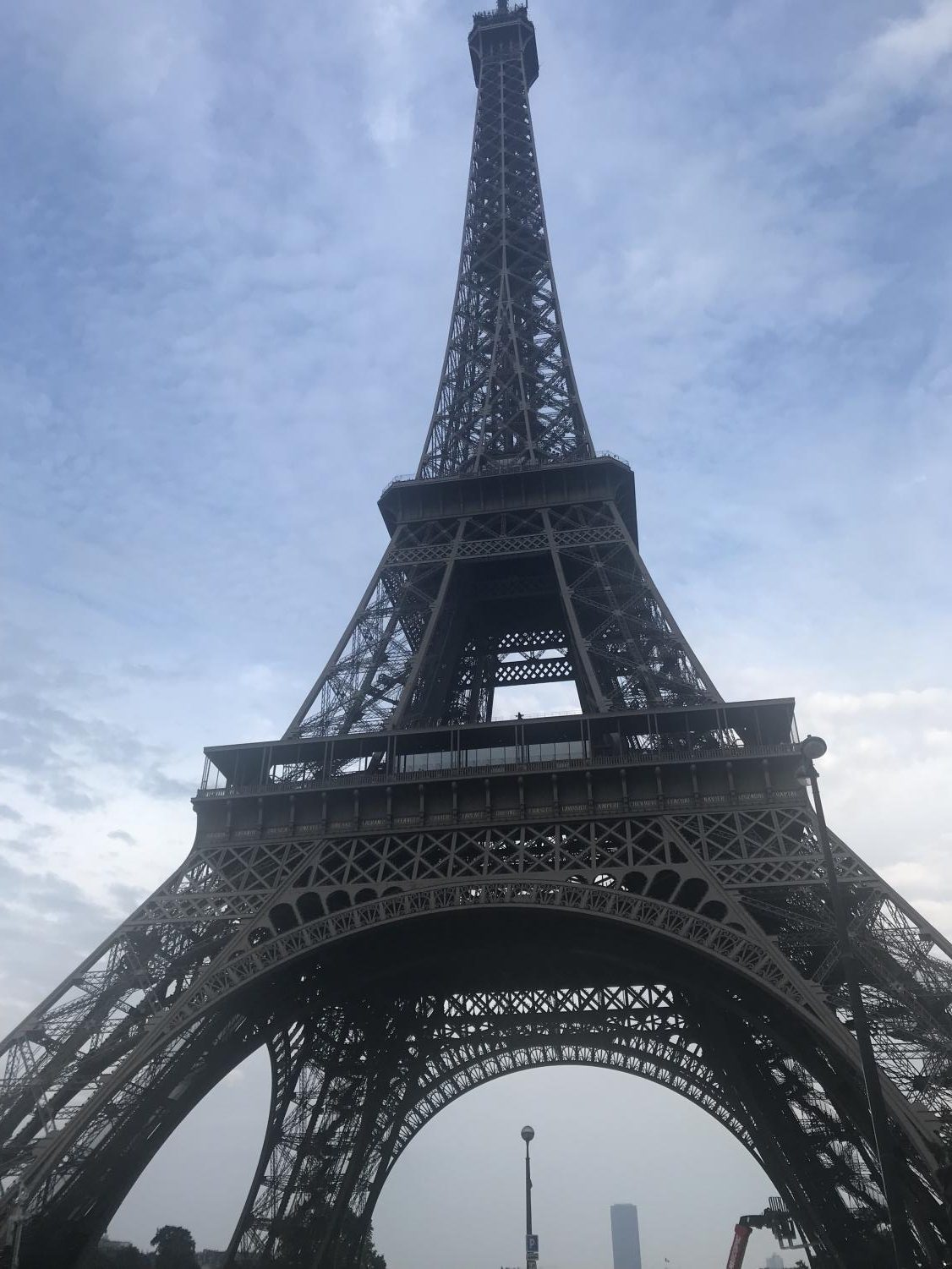 This summer, 18 francophone students journeyed to France to partake in a once-in-a-lifetime trip. The trip, which took 16 days, allowed students to visit Normandy, Brittany, the Loire Valley, and Paris.
Katrina Carey, who teaches French II, IV, and AP French, served as supervisor for the trip. While this was not her first time abroad as a guide, she observed new impacts experienced by her students.
"Everybody took something different away from their experience [in France], but I think they all learned how to appreciate French food, because we ate really well on the trip! Some students were totally sucked into the history and walked away with a different sort of perspective on French history, while other students took away the experience of buying something and speaking French in a store," Carey said.
The students spoke varying levels of French; representatives from four different levels, the lowest being French II, participated in the trip. The trip offered to students valuable real-world experience communicating in another language. When the entourage visited a culinary arts-focused high school, students found themselves conversing entirely in French. Otherwise, they spoke the language mainly when ordering food or making a purchase.
Of course, the group encountered some struggles.
"I think a big struggle for me was keeping the energy level of the group up. It was a sixteen day trip; the students wanted to stay up late and hang out and talk. We had a really full schedule every day, so it got challenging at times to keep group morale up when they were feeling tired or homesick," Carey said.
While abroad in one of the most popular countries in the world, students and teachers alike made unforgettable memories.
"The day we pulled into Paris and got our first glimpse of the Eiffel Tower, every student on the bus just squealed with delight. When we drove around the Arc de Triomphe and down the Champs Elysée, people were literally in tears; it was so moving to feel that sort of energy and excitement on the bus. That's a memory I will have forever," Carey said.
–Andrea Shehi, Managing Editor